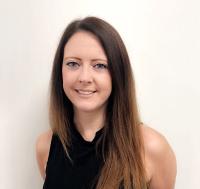 Debbie joined TDS in July 2017 as the Assistant Director of Business Development. Debbie has an extensive background in the property industry with over 18 years' experience in residential lettings. Debbie brings her passion for raising standards in the lettings industry into her role and is responsible for the digital marketing, advertising, communications and events management for TDS with a firm focus on business development across the TDS brand including TDS England & Wales, TDS Northern Ireland, TDS Academy and TDS Charitable Foundation.
Tenancy Deposit Scheme (TDS) has been established since 2003 giving us 15 years' experience in tenancy deposit protection.  This experience means that our colleagues have a wealth of information on all issues relating to tenancy deposit protection requirements, minimising deposit disputes and the alternative dispute resolution process.

TDS has a dedicated Business Development team who identify how landlords and agents could benefit of using TDS. Here I look at two members of our Business Development team and explore how their roles help our new customers get the most of their membership.