#AskTDS: "How can TDS help you switch?"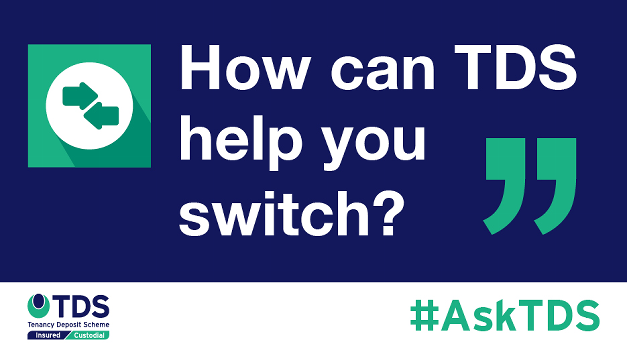 Our #AskTDS blog series answers a tenant, landlord or agent's question. This week, Patrick Kidney, Business Development Executive at Tenancy Deposit Scheme (TDS), answers the question: "How can TDS help you switch?"
A large part of my role is to ensure TDS offer landlords and letting agents' a tenancy deposit protection service that meets the requirements of the TDP legislation which is both easy to use and reliable. Sometimes potential members may think it's 'not worth the hassle' of switching to our Insured or Custodial schemes; but in reality it's incredibly simple and we can offer some key additional benefits.
Our online service is easy-to-use, so tenancy deposit protection can be quick and efficient; we're really proud of our customer service standards ensuring that the majority of telephone calls are answered in less than 30 seconds and email responses are delivered within just a few hours (July 2018). TDS has also recently been re-accredited with the Customer Service Excellence award, making us the only Government-approved tenancy deposit protection scheme to have received this.
To make switching even easier, we have a dedicated team to guide you through the process to ensure we make the transaction as seamless as possible. If you want assistance over the phone or by email, our team are available to you. We can even come to your office to show you how our processes work we can help you with moving any tenancy deposit protections you have into either one of our schemes.
As a letting agent what do I need to do to join TDS Insured?
As a start we help you to decide as a letting agent or landlord if a switch is needed for individual tenancy deposits or for a larger amount in bulk. Both options are quite simple for us to manage with key protection dates maintained. For letting agents joining TDS Insured we do require the completion of an online application form for our compliance team to accept you into membership and then we can then begin the action any transfers as agreed.
We will need to have an export of your tenancy deposit data from your current provider and then our specialist technology team will complete the switch into your new TDS Insured account.
The key Tenancy Deposit Protection documents will need to be issued to the relevant parties, but then that's it – the switching process is now complete and the deposits are registered for protection with TDS Insured.
Landlords can join online without any membership fee and then register tenancy deposits with our great pay as you go rates.
What if I want to switch to TDS Custodial?
To switch to TDS Custodial from another scheme, you can join online free of charge and request for the tenancy deposit registrations to be transferred from your current tenancy deposit protection provider. We liaise with your current TDP provider (with permission) and manage the transfer on your behalf.
The tenancy deposit details will be added directly into your new membership and we have a new 'Bulk Upload of Deposits' tool to facilitate making the process even quicker. The funds then get transferred to us and we allocate them to the relevant tenancy.
Emails will arrive with pre-populated information so you can issue these to the right parties, you've switch and it's all complete so you can sit back and relax.
That's covers off how to switch but it's worth mentioning why you should want to make the move to TDS. When you join TDS you still get the support you need and hopefully it's very much the beginning of a great relationship between you and TDS.
Time and time again I hear from members that moving to TDS has made their jobs easier. We're on hand to quickly answer any query and we work hard not just to make deposit protection better but the industry as a whole.
Blogs like the one you're reading now help those working in the private rented sector stay on top of best practice and new initiatives. It's also where we share thinking from the best minds in the industry.
Our investment in technology means that we're able to put systems in place to make our processes safe, secure and strong and our commitment to education can be seen in the dozens of TDS Academy courses that we run around the country every year.
Our TDS Charitable Foundation has made grants of over half a million pounds to support an incredible array of projects. These range from the publication of a suite of guidance for a national student organisation to a charity that supports deaf tenants in understanding their rights and responsibilities.
I mentioned the Customer Service Excellence award earlier on and it really can't be underestimated how important this is to us. We're here for you at every step of the way and we take our role within the private rented sector exceptionally seriously.
All the more reason to make the switch to TDS.
About Patrick Kidney: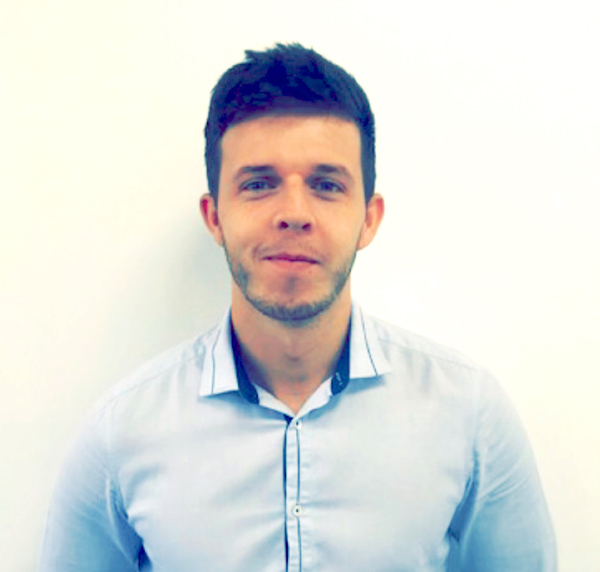 Patrick is a Business Development Executive at TDS, focusing on membership, business development and growth.
Patrick brings a previous background in Lettings to this role, allowing him to fully understand and discuss how tenancy deposit protection fits into the world of lettings.
About TDS:
Tenancy Deposit Scheme (TDS) is a Government-approved scheme for the protection of tenancy deposits; TDS offers both Insured and Custodial protection and also provides fair adjudication for disputes that arise over the tenancy deposits that we protect.
We provide invaluable training in tenancy deposit protection and disputes for agents and landlords through the TDS Academy as well as joining with MOL to provide the Technical Award in Residential Tenancy Deposits.
TDS Insured Scheme: where a TDS member can hold the tenancy deposits as stakeholder during the term of the tenancy.
TDS Custodial Scheme: where TDS hold the deposit for the duration of the tenancy.
TDS Academy: TDS provides property professionals with invaluable training in tenancy deposit protection and tenancy deposit disputes.
TDS Northern Ireland: TDS is Northern Ireland's leading and only not-for-profit tenancy deposit protection scheme.
TDS can only comment on the process for our scheme, other deposit protection schemes may have a different process/require different steps. Content is correct at the time of writing.
These views are those of the author alone and do not necessarily reflect the view of TDS, its officers and employees.