Switch to TDS Custodial
Already protecting deposits with another scheme?
We have a switching agreement in place with the other tenancy deposit protection schemes to enable a seamless transition of data and deposit monies. Alternatively if you switch from DPS Custodial to TDS Custodial, you can register any new deposits with TDS and 'run down' the DPS account when tenancies end.
If you decide to move your deposits over in bulk, then switching is easy.
You're only 5 steps away...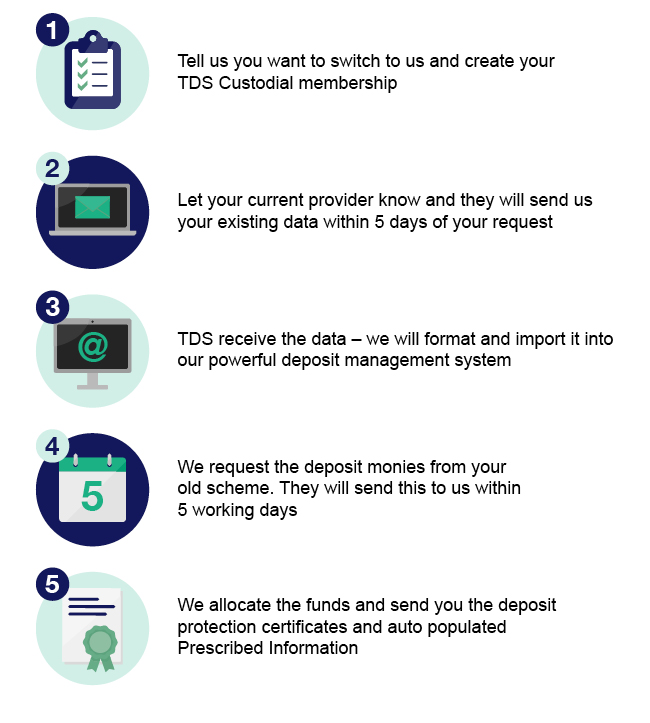 Still on the fence about switching?
Watch our video for 7 features to save you time and money with your deposit protection.
If you can't watch our video, please read our article on why you should choose TDS.
If you are a letting agent or landlord, get in touch on 0300 037 1001 or switch@tenancydepositscheme.com.
Save