TDS Wales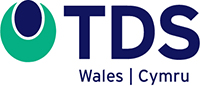 Welcome to the TDS Wales | Cyrmu hub. Here you will find helpful information about tenancy deposit protection in Wales.
TDS is the only tenancy deposit protection scheme with an office in Wales. This allows us to work closely with our customers to help improve our services and provide relevant information and guidance.
At TDS we value your time, because we know time is money. Are you frustrated waiting to get through to your current deposit protection scheme? We answer calls in under 28 seconds*.
Have a tea break with us and find out how we are helping Welsh letting agents and landlords with our money-saving and time-saving functionality exclusive to TDS. Arrange a demo at your offices, or remotely using our screen-sharing application. Learn more about how we can help you with deposit protection or request a demo below.
Request a Demo
*average between April 2018 – March 2019
The Fee Ban Wales – comes into force 1st September 2019
In June 2018, the Welsh Government introduced the Renting Homes (Fees etc.) (Wales) Bill, commonly known as the Wales Fee Ban, to ban fees charged in the private rented sector. The bill will come into force on 1st September 2019. From this date, landlords with properties in the country entering new tenancies will only be able to charge for:
Rent
Security deposit
Holding deposit (one weeks rent)
Payments in default
Payments in respect of council tax
Payments in respect of utilities
Payments in respect of a television licence
Payments in respect of communication service.
This does not currently include a cap on the amount a landlord can take as a tenancy deposit.
Please note that some aspects of this bill are not yet finalised, and we will update this page regularly as and when we learn of developments, so please check back regularly.
The Housing (Wales) Act 2014
Although there are numerous parts to this act, parts one and two are most relevant to the private rented sector.
Part 1 - Rent Smart Wales
In a nutshell, this requires ALL landlords to be part of a registration scheme and requires all letting agents to be licenced. The licencing and registration scheme is known as Rent Smart Wales.
Part 2
This changes the way that local authorities deal with homelessness. The most relevant part of this is that its duties can be discharged to the private rented sector meaning private rented property can be used to house social tenants.
You can find more information about the Housing (Wales) Act 2014 here.
The Renting Homes Act 2016
This has passed through the Welsh Assembly but further consultation on the regulations is necessary before being introduced. In summary, this Act includes provisions to prevent retaliatory evictions, giving landlords a streamlined possession procedure in cases of abandoned property, measures to improve the standard of rental accommodation (fitness for human, habitation standard) and also model contracts. The model contracts will comprise fundamental, prescribed and additional terms and seek to make tenancy agreements simpler and easier to understand.
Find out more details on renting homes in Wales here.
Join TDS
Both TDS Insured and TDS Custodial are open to all registered and licenced landlords and letting agent in Wales.
TDS Custodial
TDS Custodial is free and you can join and start protecting deposits immediately.

Join TDS Custodial
TDS Insured (Letting Agents)
TDS Insured letting agent membership is on an annual subscription basis. After your first year of membership you are eligible for substantial performance discounts and members of RICS, ALRA Propertymark, Safeagent and LAWSociety get preferential rate.

Find out more
TDS Insured (Landlords)
TDS Insured is free to join. and offers the cheapest rates through DepositGuard, if you are a member of the RLA.

Find out more